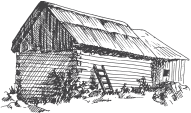 Catering
BESbswyBESbswyBESbswyBESbswyBESbswyBESbswyBESbswyBESbswyBESbswyBESbswyBESbswyBESbswyBESbswyBESbswyBESbswyBESbswy
BESbswyBESbswyBESbswyBESbswyBESbswyBESbswyBESbswyBESbswyBESbswyBESbswyBESbswyBESbswyBESbswyBESbswyBESbswyBESbswy
 Find out more about our on-site caterers!
Caterers

Taste Catering
One of our two carefully selected and trusted caterers are Taste Catering, based near us in Herefordshire.
 David Bennett, founder of Taste, is a highly qualified chef with over 25 years of bespoke catering experience. As well as having a passion for food, his quality is second to none. An important factor us to is that all of Taste's ingredients are sourced from local butchers, or farmers markets and created into culinary delights.
They exceed in outstanding catering services whatever your occasion from weddings, proms, corporate functions, afternoon teas, dinner parties and many more. Here at Fairoaks, we understand that every event is unique in its own way and Taste firmly shares the same values to fulfil your every need and you can rest assured that you are in the best capable hands.
Whatever your catering needs, Taste will deliver!
01432 273537 / 07799 002826
enquiries@tastemenu.co.uk
www.tastemenu.co.uk/
Caterers

Bensons of Broadway
Highly recommended by our guests, James Benson is a former Claridge's and Lygon Arms chef who uses fresh, Cotswolds produce.
To add an extra special touch to your break, James can be your Chef for a night or, provide you with superb, ready to go meals or barbecue dishes dropped off for your convenience!
We guarantee that Benson's will provide quality in-home catering and delivery services during your stay. Whether you're here for a private dinner, weekend away and family gatherings, to barbecues, buffets, weddings, corporate events and charity balls, they can offer menus and services for all manner of occasions.
Each menu features a wide array of homemade dishes to choose from, using the best of local meats and produce wherever available. Although most dishes are made from their own kitchen, Benson's are more than happy to adapt dishes or work around requests and can also cater for all common allergies and a range of dietary requirements.
01684 854406 / 07807 453308. 
info@bensonscateringltd.co.uk
www.bensoncateringltd.co.uk