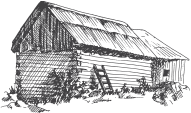 Welcome to our blog
Welcome to our blog
Our blog...
5 things do in and around Malvern!
Located on the edge of the Malvern Hills, Fairoaks certainly isn't short of stunning scenery, where each of our luxury barns shares the same incredible view overlooking the cascading Herefordshire countryside.
For those joining us for a peaceful half-term, you may not have thought much past a relaxing week on site, enjoying some time away from the hustle and bustle of day-to-day life.... But just in case you get itchy feet, we've put together a list of top activities to enjoy within the local area, for you and the kids:
Malvern Theatre
Not just your typical cinema, Malvern Theatre provides rich, historic performances that attract celebrities from across the UK. For a cold rainy day, this activity is perfect for all ages as there is always something on show to cater for everybody. For adults, there is a re-enactment of Charles Dickins' Great Expectations - and for the children, there are a variety of dancing and acting workshops. Not only that, Malvern Theatre itself is surrounded by Priory Park, great for feeding the ducks or simply for a bit of fresh air. Plus, it's only a 5-minute walk from the town, where there are many niche cafes and bistros to eat in and enjoy!
Trek up the Hills
Take in the sites that the Malvern's have to offer, and enjoy the view overlooking Herefordshire and Worcestershire. The hike can be as long as you want, and once you reach the highest height of the hills, the view is like no other. A number of websites have put together the best trails to take, and after you've finished, you could always treat yourself to a delicious treat from the legendary café Sally's Place, opposite the Hills car park entrance.
Ice Quest
One of the top listed children's entertainment venues in Malvern, Ice Quest is the answer to a rainy in-doors activity area. The ice rink provides ice skating sessions to suit all ages and standards, from Disco Nights with a party atmosphere, to quieter sessions for families, parent and toddlers. There is also a restaurant onsite to make this fun filled destination a full day out.
The Spa
May be one for the adults, but why not treat yourself to a day of ultimate relaxation with a pamper package in the luxurious Malvern spa. There you will be greeted with first-class spa facilities including an indoor and outdoor hydrotherapy pool filled with the famous Malvern Spring water, spacious relaxing booths and thermal suites. If you really wanted the full spa experience, there are a number of treatments on offer - just make sure you book in advance. Alternatively, if you're too comfortable at Fairoaks why not create a spa of your own? Dip in our new luxurious pool and book onsite treatments with one of our recommended suppliers.
Morgan Factory Tours
Malvern is home to the iconic Morgan Factory -  a family-owned manufacturer, which hand-builds iconic British sports cars. Book a tour around the factory for you and the family, to understand exactly how these stunning cars are built from scratch. End your morning or afternoon in Morgan's very own café and if you want a token to remember your visit, they have an impressive gift shop on site.
For more information on any of the activities mentioned in this post, or for details on Fairoaks own Caterers and Beauty Treatment Suppliers, please call 07899 890 711 or email info@fairoaks.co.uk.
Our blog...
Easter Activities at Fairoaks…
Whether you're joining us for the Easter weekend or for part of the half-term holidays, we at Fairoaks promise a peaceful break away with a difference. With so much to do and explore, we guarantee you will have an egg-cellent time… That's if you can tear yourself away from our stunning refurbished barns of course:
The perfect location for an Easter egg hunt!
If you step outside of your chosen barn, our beautiful surroundings offer a huge space of scenic greenery - perfect for an enjoyable Easter Egg hunt! Even after that, if you crave more of the beautiful outdoors to explore, on our doorstep is the pretty town of Ledbury, known for its quaint bespoke shops and friendly local atmosphere. Or if you fancy trekking a little further, start with the Malvern hills, an area of outstanding natural beauty, famous for its scenic walking trails.
Local eateries serving up a tasty Sunday Lunch
After all of your exploring, we're sure you'll be ready for the most important part of the day: Sunday Lunch. One of our recommended local pubs, and also closest to us, is the The Inn at Welland. Offering an intimate dinner for two or cosy tables for families, you have the choice if dining with a view from their Garden room or if you'd prefer, private dining in their restaurant. 
All products on the menu are sourced from local suppliers meaning you get the ultimate Worcestershire cuisine! Alternatively, if you would prefer to stay in and enjoy your barn's furnishings, we guarantee our on-site caterer can offer you a tasty dish to satisfy any hunger cravings! 
Bring the whole family!
Easter is all about spending time with the family and staying with us is no exception. We'd say a delicious Sunday Lunch is fundamental to family time, and if you don't want to miss out, our barns can cater for up to 24 people! We have an entertaining room/dining room with a kitchen, so you can do all your entertaining in one area and if Sunday Lunch isn't enough, we have a whole array of services that can be provided including chefs, florists, beauty therapists and chauffeurs to really make your break away special. 
Local Easter services
If you prefer to start your day by soaking up the origin of Easter and celebrate the true meaning, we have a number of local churches and parishes in the area hosting their Easter services. The nearest to us is Ledbury Parish Church or Ledbury Catholic Church, and both of their services begin at 10:30am to give you time to enjoy your breakfast and casually make your way there.
And… relax.
After all the Easter festivities are over, our calm and peaceful venue allows you to spend the quality time to rest, relax and enjoy your free time! We have a newly fitted heated swimming pool to enjoy so you and the kids can have a fun day out without leaving the actual premises. Alternatively, make the most of our on-site chefs and beauty therapists so you leaving fresh and ready until the next half-term break!
If you're looking for a holiday destination with a difference, get in touch with the team at Fairoaks on 07899 890 711 or email info@fairoaks.co.uk. 
Our blog...
Top 5 things to do in and around the Cotswolds
Luckily for us, we're surrounded by scenic views that stretch over the Malvern Hills and as far as the Cotswolds. In fact, the Cotswolds is one of the fabulous places you must see whilst visiting Fairoaks, so, to save you time, we've put together a checklist of must-see tourist attractions during your break away from it all:
Cotswold Water Park
Located on the south of Cirencester, South Cerney's Water Park has everything to be the best day out for adults and kids. All of your outdoor needs rolled into one location, it boasts a beautiful lake that is filled with multiple different water activities to enjoy daily, but also entertains local birdwatching communities. The lake is surrounded by nature reserves and a country park, which is enjoyed by holiday campers and on-land activities from the centre. Water sports include kayaking, sailing, paddle boarding and windsurfing but also there is archery and underground tunnels if you don't fancy getting wet!
Bourton on the Water
This beautiful, quaint village of Gloucestershire resides within the Cotswolds Area of Outstanding Natural Beauty and there is no other truer description! Popularly known as the 'Venice of the Cotswolds', there is much to do suitable for visitors of all ages especially families, at any time of year. Leisurely walk over the little bridges that cross the gently flowing River Windrush and stop off at the famous Model Village – a 1/9th scale replica of the centre of the village. Or visit the Birdland Park and Gardens, home to a range of exotic birds including penguins and flamingos!
Cheltenham Racecourse
The famous racecourse that plays host to the best horse-jumping action in the world, this attraction brings tourists from all around the UK. Even the royals are regular visitors! At this location, expect nothing short of prestige with the finest hospitality and dining, and every guest to be dressed as if they are attending a royal wedding. However, not only the horses are the stars of the show, comedy and music events are hosted here, with the most recent one being the main stage of I'm a Celebrity's Joel Dommet's Comedy Tour.
Cotswold Wildlife Park & Gardens
Great for entertaining the kids, come face-to-face with giraffes or watch rhinos graze on the Gothic Manor House lawns. This attraction is open every day all year round and includes and adventure playground in the woods with interconnecting tree-houses, rope bridges and slides, so parents can have a little rest too!
For more information on any of the activities mentioned in this post, or for details on Fairoaks own Caterers and Beauty Treatment Suppliers, please call 07899 890 711 or email info@fairoaks.co.uk.
Our blog...
What makes the countryside a great place to vacation?
Nothing beats the good ol' fashioned outdoors in the scenic countryside. So, if you've been spending far too much time in the office, or at home and are ready for a break, there really is nothing better than a countryside retreat to put you back in touch with your senses. But what is it about the refreshing outdoors that makes us question our normal day-to-day routine?
Brings us down to earth
City breaks are all well and good. They're great for sight-seeing, shopping and visiting bespoke locations. But when you're stripped back, with only the necessities, it can remind you of how unimportant the small things are. Enjoying quality-time with your loved ones and taking in the views [that you're likely to end up missing when staring at those work emails], can be extremely revitalising.
Adults and kids can enjoy
Getting stuck in the crowds on your city break can't always be fun when you're entertaining the kids. One of the great benefits on a countryside adventure is the endless activities you can do throughout your stay. For example, our grounds can be filled with a number of friendly sports, such as archery or a traditional family-friendly game of rounders. Even in the surrounding areas, there are plenty of fun things to do. Check out one of our previous posts here for inspiration.
Release all that stress and relax
Past studies have shown that exposure to green space reduces stress, boosts health and makes us less vulnerable to depression. What other reason do you need to book your next retreat away? Leave all of those work place queries to one side and visit the surrounding areas such as Malvern or the Cotswolds for different activities and things to do. You'll be so relaxed, you'll be booking your next stay with us in no time!
Make memories to last a life time
A countryside holiday can be great for making forever-lasting memories. Whether it's with the family, or your long-life friends, a unique and beautiful setting like Fairoaks can be perfect for the photo album. Remember that time that you went kayaking around the Cotswold Water Park or visited a one-off show at the beautifully renowned Malvern Theatre? Make those statements a reality and book with us today for your next summer vacation!
If you are looking to do something a little different this summer and enjoy a nice quiet retreat in the countryside, please visit our website www.fairoaks.co.uk or get in touch with the team on 07899 890 711 or info@fairoaks.co.uk.
Our blog...
The top 5 most unusual attractions to visit near us!
Although we have mentioned some great tourist attractions near us already, it's always great to visit some one of a kind, unusual attractions. We all like to make those holiday memories to tell your family and friends about, so we've put together our top five alternative locations that you don't want to miss out on!
Puzzlewood, Forest of Dean
In the heart of the Forest of Dean, Puzzlewood is a 14-acre ancient woodland, uniquely filled with miles of meandering pathways, surrounded by fantastic tree and rock formations. It really is like walking into a fairy tale and it's perfect for the kids!
Whilst visiting, you can also enjoy a willow maze, indoor mazes, a toddler racing track and an outdoor playground, so we're sure you will tire them out for the rest of the evening. A fun fact for you is that interestingly, this location has also been the home to several filming productions such as Dr Who, Merlin and Jack the Giant Slayer! So, this attraction really is one of a kind.
Drakelow Tunnels, Nr Kidderminster
One for the history buffs! Drakelow Tunnels are a former 'top secret' underground military complex, used in WWII for most of the 1950s, first for aircraft then for tank engines. The British Government took half of the tunnels and converted them into a top secret "shadow government" headquarters, which was used in the Cold War Era. It was led to believe that during the Cold War, if things got out of hand, the British Government would use Drakelow to 'run the country from
below'.
The tunnels are about 5 miles from Kidderminster and aren't completely open to the public yet, although we're sure that there are already some well kept secrets buried down there!
The Commandery, Worcester
Another historic location not to be missed, The Commandery is not only a hit with the locals but is mostly famous for being the Royalist Headquarters during the deciding battle of the English Civil War – the Battle of Worcester in 1651. Walk round with a detailed audio guide and follow six key periods as you walk through each room of the buildings. There are also stop points of different activities to keep the children interested but one of many highlights is the Great Hall, which dates to the 13th Century, as well as the painted chamber!
Kinver Edge and Rock Houses, Nr Stourbridge
If you're looking for an alternative walking route, a trail walk with a difference would be the Kinver Edge. Equipped with scenic picnic stops and opportunities for walking along the sandstone ridge with your friends or family. An added pit stop is the National Trust's Rock Houses, which houses a tea-room filled with hot drinks, sandwiches and of course rock cakes! It's free to visit the area but there's a charge to enter the Rock Houses, from £5 for adults and £2.50 for children.
Clearwell Caves, Forest of Dean
Walk through the impressive, eerie caves and see the hidden landscape of the Forest of Dean! Clearwell Caves was mined for iron ore and pigments for more than 4,500 years, making it one of the most ancient, complex and fascinating mine systems in Britain and is perfect for a family day out or even as a couple's adventure! You can take the option to go on a deep level visit or a semi-deep level, led by well trained and experienced mine leaders. Once you've gone down, you won't want to come back up!
For more information on any of the activities mentioned in this post, or for details on all of our luxury barns, please call 07899 890 711 or email info@fairoaks.co.uk.
Our blog...
What to pack for your countryside retreat
Taking a break in the good ol' fashioned British countryside cannot always be the easiest to pack for! With our ever-changing weather forecast, sometimes those shorts and sandals may not be required when it's unexpectedly pouring down with rain. When staying in the UK, it's nice not having to worry about weight restrictions, but to save you time and space, we've put together our top five essential items you need for your next break away!
Appropriate walking shoes
When staying in the countryside, it's almost impossible not to include some form of walk in your holiday plans. When you're in the depths of the British surroundings and especially here at Fairoaks, a trek up the Malvern Hills or a detour to the Cotswold Hills is a MUST when visiting! Whatever the weather, it's important to have some comfortable walking attire so you can tackle whatever terrain you dare to trek upon.
Waterproof, umbrella… or both!
It's ok if you end up getting stuck with sunshine, but when it's the other way around and you're not prepared, it could end up with some very wet clothes and some unhappy children! We all know how unpredictable the British weather can be, so we felt that ensuring you have a waterproof or an umbrella was one of the most important countryside packing essentials!
Sunglasses
Not necessarily an item we would go to bring in every season of the year, but especially in the Autumn, sunglasses are definitely not just a sunshine holiday essential. When taking your long walks and indulging in the stunning views, there's nothing worse than not being able to enjoy it with the beaming light shining in your eyes. Luckily, sunglasses are a small item that can be carried in your hand luggage that won't take up much space and you can enjoy the full views of your accommodation!
Smellies for the bath
Here at Fairoaks, we do offer bath and shower products for you to enjoy. However, we can all agree that there is nothing better than coming in from a long, tiring day out and getting into the bath for a long, relaxing soak. Lucky for you, we have stunning, recently refurbished bathrooms, equipped with showers big enough for two… and baths, well, big enough for two! We strongly advise bringing your favourite bath time smellies, even for the kids too, and you can finish the day with the ultimate relaxation experience.
Something for the evening!
The countryside has so much to offer, and that it doesn't mean that all the excitement has to happen in the day time. There is so much to enjoy for evening entertainment, and that may come in the form of the local pubs, bars, cinemas, so it's nice to make sure you have a nice outfit to pull on instead of your walking attire! In fact, if you're wanting to prepare and check out some of our favourite activities to do whilst you're here, we've put together some of our best choices in our blog here, so you can be super organised with your packing items!
If you would like to find out any more information about the barns or to enquire about staying with us, please visit our website www.fairoaks.co.uk or get in touch with us on 07899 890 711.
Our blog...
Our top 5 local pubs to dine at during your stay
One of the best things about being on holiday is the fine dining you can enjoy, that you might not necessarily get at home! If you're a long away from home, it might be nice to try some of the local cuisines that might not be on your home town's menu. To help make your tea-time choices easier, we've put together our top 5 local pubs that you MUST visit whilst you're here! 
The Inn, Welland
The Inn boasts spectacular views of the Malvern Hills and offers a menu serving fresh, local produce with variations to cater for every member of your party! This pub offers a genuine, homely atmosphere and takes you right into the heart of the Worcestershire countryside, almost mirroring the look and feel of the interior atmosphere we offer at Fairoaks. They accept bookings and walk ins, so if you have a busy day out and aren't up to the pressure of cooking in the barn, we definitely recommend to stop on by at The Inn to indulge in local cuisines! 
The Swan, Hanley Swan
This gastro-pub is located approximately 15 minutes drive away and is another great recommendation on our list. The Swan offers locally sourced ingredients transformed by experienced chefs into exceptionally tasty dishes, what more could you want?! They're completely child-friendly and interestingly, they not only do they host regular eat-ins and events, but you can join in on their world famous bike nights so you can take the bike out for a spin whilst you're here too! 
The Porch House, Stow on the Wold
Right in the heart of the Cotswolds, The Porch House boasts the title as 'Britain's Oldest Inn, with a bar area as well to top off the ultimate dining experience and we promise you, their drinks menu produces the highest quality drinks, to suit all tastes! The menu is perfect for families, couples, corporate events or even weddings and offers a special Gloucestershire cuisine with locally sourced produce. To add to the value, The Porch House is perfectly located to visit Cheltenham Race Course, so if you really want to feel the heart and soul of what the Cotswolds has to offer, stop off at The Porch House!
Cottage in the Woods, Malvern
Famous with the locals for their prestigious high teas, The Cottage in the Woods explains that their sole inspiration is the gas lamps of Malvern, marking the gateway to Narnia in C.S. Lewis's books, and their passion to showcase this famous, unusual setting. 
You can dine in style with breathtaking views across the Cotswolds and Severn Valley, either at the beautifully decorated bar and lounge or in the 1919 restaurant. As mentioned previously, the high teas come with their own delicious reputation with the traditional finger sandwiches, freshly-baked scones, strawberry clotted cream, jam and a selection of homemade pâtisseries and decadent cakes. If you want to see what Malvern has to offer, this is the place to visit during your stay!
The Wild Rabbit, Oxfordshire 
Another great spot within the Gloucestershire countryside, The Wild Rabbit creates their menu solely on locally sourced, seasonal food, set in a relaxed and welcoming setting. Part of the Daylesford estate, this pub is actually part of the most sustainable organic farms in the UK, boasting the natural elements of the location. The owners state that the idea was to create a place that felt like home - somewhere with warmth, light, good company and great food and this is the wholesome feel when you visit this decadent pub. The kitchen is completely open so that the theatre of the chefs is always on view, and the atmosphere of the room feels dynamic and playful! 
For more information on any of the pubs we have mentioned, you can visit our explore page to find all the designated pubs details. Alternatively, if you would like to find out more about staying with us, get in touch on 07899 890 711 or email info@fairoaks.co.uk.