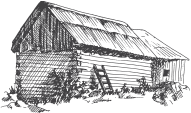 Things to Explore
We are very fortunate to have so much to do and see on our doorstep, also having the added benefit of being ten minutes from the M5 we are easily accesible to many areas.  There are many beautiful towns, villages and historical places to visit in the area including a wide variety of events and festivals for all the family. The beautiful town of Ledbury is five miles away and also the historic Eastnor Castle, Malvern has a stunning theatre and Cheltenham is great for shopping. You can walk out the door of Fairoaks barns and be walking along the Malvern Hills in minutes or walk over to Castlemorton, a favourite for picnic spots, as the views are spectacular. The Cotswolds are a twenty minute car journey where you can meander through the pretty villages of Broadway, Winchcombe and Stow on the Wold. In each barn there is a detailed folder, listing all the things to do and see in the local area. Please see a few things listed below.

Our Surrounding Areas
Ledbury
Nestled at the foot of the Malvern Hills, Ledbury is a haven for poetry and culture.
The area has seduced its fair share of notable Poets and it's not hard to see why. Big enough to be bustling and vibrant, but small enough to keep a strong sense of community, Ledbury is a market town with a unique feel. Ledbury's market hall is one of the finest examples in England and still hosts markets on Tuesdays and Saturdays.

Our Surrounding Areas
Malvern
The Malvern Hills have been described as a mountain range in miniature, the eight mile ridge contains some of the oldest rocks in Britain. Perfect for a long walk and a picnic whilst taking in the magnificent views.

Our Surrounding Areas
Hereford
With a friendly market town atmosphere, Hereford is the market and commercial centre of Herefordshire farming communities for hundreds of years. Hereford is a lovely city with a lively feel. There are lots of things to do, not least indulging in some shopping! Wander around the independent stores in the historical centre and call in to the prestigious Old Market, built on the site of the old livestock market. The livestock market has a new, modern home just outside Hereford on Roman Road featuring regular auction sales of the region's livestock.. Why not soak up the rich historic heritage by visiting The Old House, the striking black and white veneer is prime example of Jacobean architecture or head to

Our Surrounding Areas
Ross-on-Wye
Draped on a hill, the centre of Ross is rapidly gaining a reputation as a town that celebrates independent shops. From clothing and couture to furnishings, food, and fantastic places to stop and unwind – it's a thriving place for those who prefer their high street a little less corporate. There's a rich local history in these 'ere parts with the 17th Century Market House in the very centre of Ross still sheltering twice weekly markets beneath its sandstone arches. There's no mistaking Ross-on-Wye in south Herefordshire as a market town. St Mary's Church spire has shaped the skyline of Ross-on-Wye for over 700 years.

Our Surrounding Areas
Cheltenham
Only 20 miles from the barns, Cheltenham is a pretty town with an impressive range of stylish shops and restaurants. there are many festivals and events including the famous literature festival.

Our Surrounding Areas
Eastnor Castle
Eastnor castle lies three miles from the barns, and is a very popular visitor attraction, surrounded by a beautiful deer park, arboretum and lake. There are many events  including the famous Chilli festival held in the Summer.

Things to do!
There are plenty of activities available including canoeing, mountain biking, fishing or hill walking. 
Scroll through to see some of the best activities our local areas have to offer!

Things to do!
Cheltenham Racecourse
The Cheltenham Races is the stunning jewel in jump racings crown. It is four days featuring the best horses, jockeys and trainers to an audience of 235,000.

Things to do!
Wye Canoes
Want to Canoe? Offer an opportunity to paddle your way down the River Wye, where you will expect to see spectacular views. There are several different routes as well as pick-up points and camping can be arranged between locations on request.
01600 890027
www.wyecanoes.com

Things to do!
Hayeswood Riding
Hayeswood Riding is a small horse riding centre, located right on the edge of the Forest of Dean. They offer riding lessons for all abilities, in a large outdoor arena and they have fantastic opportunities for trekking in the Forest of Dean.
07799 740820
www.hayswoodequestrian.co.uk

Things to do!
Landrover Experience
This is an exhilarating way to explore the countryside at high speed. The perfect day out for adrenaline junkies! There are a variety of options available, including full days, half days as well as night time driving.
01531 638779
www.eastnor.landroverexperience.co.uk

Things to do!
Wicker World 
One of the best ways to experience the gorgeous Herefordshire and Worcestershire countryside, is from up above. Taking off in nearby Ledbury, you will rise up above the historic Eastnor Castle and glide over the patchwork field and wood vales, which make up the quintessence of these two great counties.
01889 882222
www.wickersworld.co.uk/locations/worcestershire-herefordshire

Things to do!
Malvern Theatre
A fantastic venue with excellent facilities, the theatre boasts a higely diverese range of music, plays, comedy, dance and many more. For film fanatics, head to the cinema for a selection of new releases.
01684 892277
www.malvern-theatres.co.uk

Things to do!
Ross On Wye Tennis Centre
Excellent facilities, offering a variety of programmes and lessons for all ages and abilities.
01989 566607
www.rosstenniscentre.co.uk

Things to do!
Wye Valley Spa
The Wye Valley Spa is set in an exquisite, private location in the Wye Valley. They offer a selection of spa treatments, luxurious facilities and excellent food also.
01600 890109
www.wyevalleyspa.co.uk

Things to do!
Malvern Spa
This finalist of the Best Spa in the Midlands and East, offer a huge variety of spa treatments as well as access to a hydrotherapy pool and a 22m indoor swimming pool. The facilities here are brilliant and you're really spoilt for choice with treatments and packages.
01684 898290
www.themalvernspa.com

Things to do!
Eastnor Castle
Eastnor Castle is a 19th-century revival castle,  by the village of Eastnor. Currently in residence is the family of James Hervey-Bathurst. The castle is a Grade I listed building. The grounds are the location of the Land Rover vehicle test track, allowing visitors the chance to try off-roading in the company's latest models.
01531 633160
www.eastnorcastle.com

Things to do!
Clearwell Caves 
Clearwell Caves are a working mine museum, exhibiting impressive hand created caverns as well as the tools and machinery used to create them. This is a fantastic day out for the family!
01594 832535
www.clearwellcaves.com

Things to do!
Wye Butterfly Zoo
You can walk with butterflies from around the world. Wye Valley Butterfly Zoo is indoors, it's tropical and it's teeming with exotic butterflies. Living butterflies fly around as you discover their fascinating lives in close-up. They're amazing!
01600 890360
www.wyevalleyvisitorcentre.co.uk

Things to do!
GoApe
This award winning forest activity set 15m above the ground, is an exhilarating adventure. From leaping off a platform, to rope walks and zip wires, there is an activity for everyone.
0845 643 9215
goape.co.uk

Things to do!
Dick Whittington Farm Park 
The perfect location for a fun family day out with plenty to see and do. From nature trails to tractor rides, giant sand pits and soft play areas. There is something for everyone.
01452 831000
www.dickwhittington.org

Pubs & Eating Out
The Inn at Welland
Drake St, Welland, Malvern, Worcestershire WR13 6LN
2 miles away

Pubs & Eating Out
The Swan
Hanley Swan, Nr Malvern, WR8 OEA
2 miles away

Pubs & Eating Out
The Porch House
Digbeth Street, Stow on the Wold, GL54 1BN
31 miles away

Pubs & Eating Out
The Feathers
25 High Street, Ledbury, Herefordshire, HR8 1DS
5 miles away

Pubs & Eating Out
Cottage in The Woods 
Holywell Road, Malvern Wells, Worcestershire, WR14 4LG
9 miles away

Pubs & Eating Out
The Wild Rabbit
Church Street, Kingham, Oxfordshire, OX7 6YA 
37 miles away